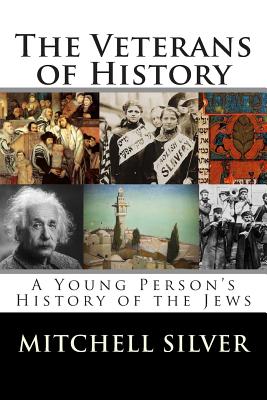 The Veterans of History
A Young Person's History of the Jews
Paperback

* Individual store prices may vary.
Description
A compelling narrative of Jewish history from Biblical times to the present day. Written for young adults, it provides the historical basis for an exploration of Jewish identity rooted in Jewish cultural literacy and traditions of social justice.
Boston Workmen's Circle Center for Jewish Cul, 9780615957340, 360pp.
Publication Date: March 2, 2014
About the Author
Mitchell Silver was educational director of the I.L. Peretz School of the Boston Workmen's Circle from 1992-2009 and cultural director of Camp Kinderland from 1989-2006. He received his Ph.D. from the University of Connecticut and has taught philosophy at the University of Massachusetts/Boston since 1982. Silver is the author of A Plausible God (2006) and Respecting the Wicked Child: A Philosophy of Secular Jewish Identity and Education (1998). Mitchell writes and speaks regularly on issues relating to health care ethics, Jewish secularism, and Middle East politics. He was born in New York City, and lives with his wife in Newton, Massachusetts, where he raised his family.