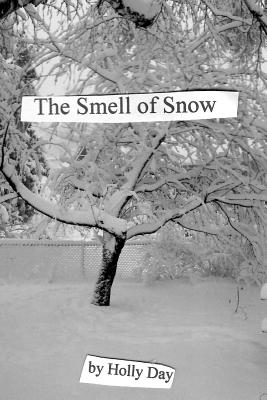 The Smell of Snow (Paperback)
Elj Publications, 9780615965222, 44pp.
Publication Date: March 4, 2014
* Individual store prices may vary.
Description
he poet Holly Day speaks spiritual, otherworldly unity, peace in a land of human garbage and garbage generated by humanity. It is hard to find nirvana in the intellectual and literal rubble of the world. Still, the quest via the art of heart poem yields the realization of a small amount of contentment in reality. So one is left with only a glimpse, an islet, because one must recognize the brutally and limitation of humans, and flesh and mind before entering love that exists even in darkness where it might be limited but still may, must be.
About the Author
Holly Day has worked as a freelance writer and editor for more than 25 years, with over 7,000 published articles, poems, and short stories and 10 published books, including Insider's Guide to the Twin Cities, Walking Twin Cities, Music Theory for Dummies (also released in Dutch, German, Portuguese, Spanish, French, Persian, Polish, and Russian-language editions), Music Composition for Dummies (also released in German and Spanish-language editions), and Guitar All-in-One for Dummies Her writing has been nominated for a National Magazine Award, a 49th Parallel Prize, an Isaac Asimov Award, six Pushcart awards, and three Dzanc Book's Best of the Web awards, and she is the recipient of two Midwest Writer's Grants, a Plainsongs Award, and the 2011 Sam Ragan Prize for Poetry. She teaches writing classes for children and adults at The Loft Literary Center in Minneapolis, Minnesota.
or
Not Currently Available for Direct Purchase