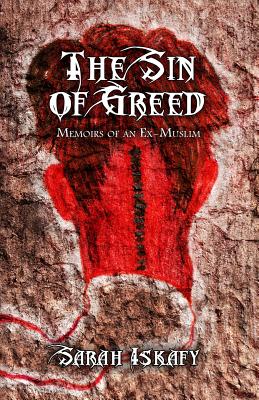 The Sin of Greed
Memoirs of an Ex-Muslim
Paperback

* Individual store prices may vary.
Description
The goal of this book is to provide hope to Apostates and to let them know that they are not alone. When I was struggling with my loss of faith, there were no organizations in existence to provide support. There are many who don't have the resources to connect with The Council of Ex-Muslims of Britain and their North American counterpart, because they are still very isolated. This book is a way to open a window into the world of ex-Muslims that is still a mystery to most people living in Western countries. Due to this being an autobiography, it also has a lot of personal details that are not directly linked with religion. The progression to its goal is gradual, but like any journey, we find meaning in the details.
True Beginnings Publishing, 9780615991344, 178pp.
Publication Date: March 17, 2014
About the Author
Sarah has been writing stories and poetry for as long as she can remember. Travel is one passion of hers that provides an endless well spring of inspiration and she plans on doing more of it in the future. While she's not raising a wild five year old, she is on a perpetual job hunt for the be all to end all of jobs. Her motto is, "if it's not your passion, then it's temporary." Sarah also spends her days playing GO/Weiqi/Baduk, a Chinese board game, and chess when she's not busy promoting underground music using her writing skills.