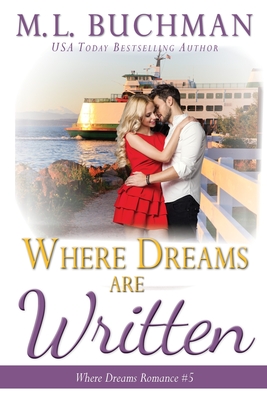 Where Dreams Are Written
a Pike Place Market Seattle romance
Paperback

* Individual store prices may vary.
Other Editions of This Title:
Paperback (8/17/2017)
Description
Josh Harper, one of the nation's top food writers, had it all - until his life's plot took an unexpected twist. Embracing the challenge, he quits his job and moves to Seattle to pursue his lifelong dream of writing a foodie mystery novel.
With a past hidden behind perfect poise and a studied French accent, Melanie nailed her first swimsuit cover at eighteen. Her supermodel career never faltered once - until now. Losing her first job in a decade, she sees the writing on the runway, and it's not the walk she'd planned.
Only together can they write their own happy ending Where Dreams Are Written.
Buchman Bookworks, Inc., 9780615994352, 228pp.
Publication Date: March 21, 2014
About the Author
M. L. Buchman has over 25 novels in print. His military romantic suspense books have been named Barnes & Noble and NPR "Top 5 of the year" and Booklist "Top 10 of the Year." In addition to romance, he also writes suspense, fantasy, and science fiction. In among his career as a corporate project manager he has: rebuilt and single-handed a fifty-foot sailboat, both flown and jumped out of airplanes, designed and built two houses, and bicycled solo around the world. He is now making his living full-time as a writer, living on the Oregon Coast with his beloved wife. He is constantly amazed at what you can do with a degree in Geophysics. You may keep up with his writing at www.mlbuchman.com.