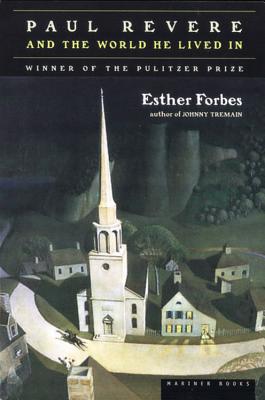 Paul Revere and the World He Lived In (Paperback)
Mariner Books, 9780618001941, 536pp.
Publication Date: October 1, 1999
* Individual store prices may vary.
Description
This vivid account of the life and times of Paul Revere was first published in 1942 to great acclaim and a Pulitzer Prize. An elegant storyteller and expert historian, Edith Forbes paints a memorable portrait of American colonial history and of this most legendary of revolutionary heroes -- "not merely one man riding one horse on a certain lonely night of long ago, but a symbol to which his countrymen can yet turn."
About the Author
Esther Forbes (1891-1967) garnered a Newbery Medal and an enduring place in children's literature with the publication of Johnny Tremain. Her adult novel, Paul Revere and the World He Lived In, won the Pulitzer Prize for history in 1942.
Praise For Paul Revere and the World He Lived In…
"Goes straight to the heart of life in old Boston without sacrificing an iota of universal quality." The New York Times