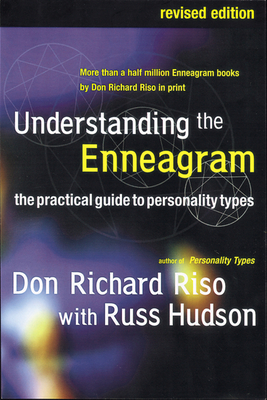 Understanding the Enneagram
The Practical Guide to Personality Types
Paperback

* Individual store prices may vary.
Description
PERSONALITY TYPES, the first book by Don Richard Riso, has become the leading guide to the Enneagram, as well as a cherished classic in the literature of personal growth around the world. This is the groundbreaking book that set the standard for insight and accuracy about this ancient symbol of human personality. UNDERSTANDING THE ENNEAGRAM soon followed and has since become another indispensable reseource, teaching readers not only how to understand this psychological framework in daily life but how to use it in many different settings. Don Riso and Russ Hudson have now fully revised and updated this authoritative guide to the Enneagram, based on their continuing work in the field, which is attracting ever-increasing attention. Discover how to use the Enneagram to find fulfillment in your personal develpemnt and in all of your relationships.
Mariner Books, 9780618004157, 416pp.
Publication Date: January 18, 2000
About the Author
Don Richard Riso, M.A. is the foremost writer and developer of the Enneagram in the world today. The most-published and best-selling author in the field, he is an internationally recognized authority on the subject. He is the president of Enneagram Personality Types, Inc., and founder of The Enneagram Institute. He has been teaching the Enneagram for more than twenty years, pioneering a revolutionary new approach to ego psychology through his 1977 discovery of the Levels of Development. His four best-selling books are available in British, German, Italian, Japanese, Chinese, Korean, Spanish, and French editions. Mr. Riso was a Jesuit for thirteen years, holds degrees in English and philosophy, was elected to the Jesuit Honor Society, Alpha Sigma Nu, and was a Ford Foundation Fellow at Stanford University in communications (social psychology).