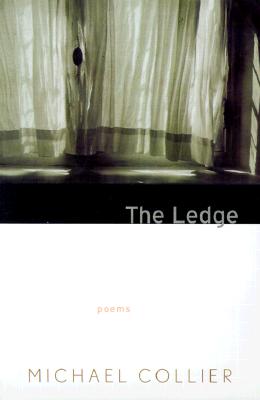 The Ledge (Hardcover)
Houghton Mifflin, 9780618050147, 60pp.
Publication Date: April 19, 2000
* Individual store prices may vary.
or
Not Currently Available for Direct Purchase
Description
A new collection of poetry by the director of the Bread Loaf Writers' Conference, which celebrates its seventy-fifth anniversary in 2000. "Dark splendor" are the words Edward Hirsch uses to describe the poems of the award-winning author Michael Collier. Collier's new work balances on the ledge between the everyday and the unknown, revealing the hidden depths of relationships. The poems in THE LEDGE are narrative and colloquial, musical and crystalline, at once intimate and sharp-edged. They render the world beautifully mysterious as they slide into unexpected emotional territory. A son loses his father's favorite hammer, and with it his trust. In "The Wave," the enthusiastic crowd at a baseball game rises and sits in frightening unison, belying their hopeful cheering. In "Fathom and League," a dive two miles deep in the Pacific reveals the submerged volcanoes of the ocean and the soul. In many of the poems, the familiar animal world - of dogs and sparrows and possums in the yard - transfigures the view through a window. As director of the Bread Loaf Writers' Conference, Collier has reinvigorated one of America's most important literary institutions. The artistry and directness of THE LEDGE confirm his place among the most significant poets of his generation.
Praise For The Ledge…
"Michael Collier's genius for depicting the world of things starkly illuminates the spiritual hungers that drive human making and the intricate, at times brutal, psychological mechanisms that underpin our domestic and social arrangements." - Tom Sleigh
Advertisement