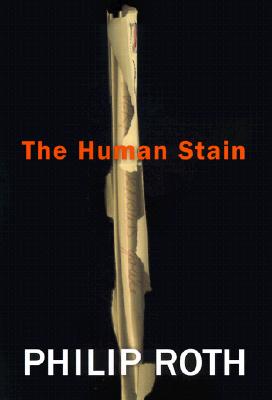 The Human Stain (Hardcover)
Houghton Mifflin Harcourt, 9780618059454, 376pp.
Publication Date: May 1, 2000
* Individual store prices may vary.
Description
It is 1998, the year in which America is whipped into a frenzy of prurience by the impeachment of a president, and in a small New England town, an aging classics professor, Coleman Silk, is forced to retire when his colleagues decree that he is a racist. The charge is a lie, but the real truth about Silk would have astonished his most virulent accuser. Coleman Silk has a secret. But it's not the secret of his affair, at seventy-one, with Faunia Farley, a woman half his age with a savagely wrecked past - a part-time farmhand and a janitor at the college where, until recently, he was the powerful dean of faculty. And it's not the secret of Coleman's alleged racism, which provoked the college witch-hunt that cost him his job and, to his mind, killed his wife. Nor is it the secret of misogyny, despite the best efforts of his ambitious young colleague, Professor Delphine Roux, to expose him as a fiend. Coleman's secret has been kept for fifty years: from his wife, his four children, his colleagues, and his friends, including the writer Nathan Zuckerman, who sets out to understand how this eminent, upright man, esteemed as an educator for nearly all his life, had fabricated his identity and how that cannily controlled life came unraveled. Set in 1990s America, where conflicting moralities and ideological divisions are made manifest through public denunciation and rituals of purification, The Human Stain concludes Philip Roth's eloquent trilogy of postwar American lives that are as tragically determined by the nation's fate as by the "human stain" that so ineradicably marks human nature. This harrowing, deeply compassionate, and completely absorbing novel is a magnificent successor to his Vietnam-era novel, American Pastoral, and his McCarthy-era novel, I MARRIED A COMMUNIST.
Praise For The Human Stain…
"The Human Stain" provides one of the most provocative explorations of race and rage in American literature.

Christian Science Monitor

Mr. Roth does a beautifully nuanced job...by turns, unnerving, hilarious and sad.
The New York Times

With…THE HUMAN STAIN, Philip Roth, the great autobiographer, has transformed himself into Philip Roth, the great social novelist.
The Chicago Tribune

"At 67, Roth has not lost one ampere of his power to rile and surprise." Time Magazine

"A strong successor to the earlier two books; recommended for most fiction collections." Library Journal

"... this novel…eloquently makes its case for the transcendent complexity of the human soul." The Miami Herald

"To be human, Roth tells us in this roiling, sometimes persuasive novel, is to make our dirty mark." Newsday

THE HUMAN STAIN exposes the stress that… race and ethnicity, economics, puritanism and paranoia…have placed on the American Dream.
Elle

"With the help of his alter ego, Nathan Zuckerman, Roth continues the inquiry into the state of the American soul during the second half of the twentieth-century. Fueled by the story of his magnetic hero, Coleman Silk, it roars, with heart-revving velocity, through a literary landscape that embraces the politics of race and sex, the Vietnam War, and the absurdity of extreme political correctness, the dumbing down of the academy, and President Clinton's impeachment. Coleman, a classics professor at a small Berkshire college, embodies all the ambition, paradox, anger, and futility of the American dream, and, over the course of his secretive life, he displays all the mettlesome powers of theGreek and Roman gods he helps immortalize. Naturally, a man this fired up makes enemies, and no one defends him when his brilliant careercapsizes over a misunderstanding regarding his use of the word spooks to refer to students who failed to materialize in the classroom. Howwas he to know they were black? How was anyone to know that he would be the last professor on earth to make a racist remark? Enragedby the inanity of the ensuing brouhaha, Coleman resigns. Then, when his wife dies unexpectedly, he becomes involved with a woman who ishalf his age and illiterate. These unlikely lovers are surely doomed, and Zuckerman seems destined to discover the truth about Coleman,which reveals so many truths about the land he so passionately portrays. As Roth unfurls his hero's galvanizing tale, he protests the tyrannyof prejudice and propriety, recognizes the "terrifyingly provisional nature of everything," and shakes his head in sorrow and wonder over the"inevitably stained creatures that we are." -- Donna Seaman

Booklist, ALA

"A marvel of imaginative empathy, generosity, and tact. Roth's late maturity looks more and more like his golden age." Kirkus Reviews
or
Not Currently Available for Direct Purchase