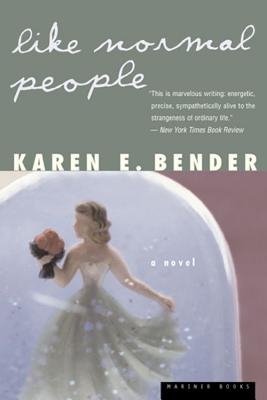 Like Normal People (Paperback)
Mariner Books, 9780618126927, 288pp.
Publication Date: April 15, 2001
* Individual store prices may vary.
Description
A Los Angeles Times bestseller and one of the Washington Post's best books of the year, LIKE NORMAL PEOPLE charts the lives of "three richly textured characters whose irreducible idiosyncrasies, griefs, longings, and loves will surely expand our sense of what it means to be like normal people" (Chicago Tribune). The story of this family revolves around an off-kilter center: Lena, who is forty-eight years old but mentally locked in childhood. Following Lena's escape from her residential home with her troubled twelve-year-old niece and her widowed mother's search for them, Karen Bender moves deftly between past and present, through three entire lifetimes in a single day, as each character searches for love and acceptance in a world where normalcy is elusive. "Poignantly and brilliantly portrayed" (TimeOut New York), LIKE NORMAL PEOPLE is a hilarious, heartbreaking, unforgettable family drama that resonates long after the last page is turned.