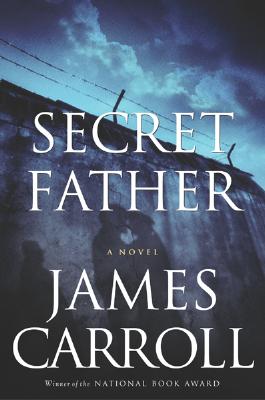 Secret Father (Hardcover)
Houghton Mifflin Harcourt, 9780618152841, 352pp.
Publication Date: August 1, 2003
* Individual store prices may vary.
or
Not Currently Available for Direct Purchase
Description
It is 1961. Khrushchev is hurling threats, a U.S. spy plane has been shot down over the Soviet Union, tensions are rising. Berlin has been cut off from the West: it's only a matter of weeks until the Wall will be erected. The United States and Americans abroad face dangers they had never imagined. Against this backdrop, the best-selling novelist and historian James Carroll tells an unforgettable love story that illuminates a key moment in history with the passions of those who lived it.
Three teenagers from an American school in West Germany travel to Berlin to join a May Day rally on the Communist side of the divided city. Propelled by nadve ideals and in rebellion against preordained futures, they stumble into the center of an international incident. Paul, the father of one of the boys, and Charlotte, the elegant German-born mother of another, set off to rescue their children from the East German Stasi, which has detained them. Over the course of a weekend, Paul and Charlotte struggle with personal secrets, growing passion, and the weight of a generation that survived World War II only to face the loss of its children to the engulfing paranoia of the Cold War.
Secret Father inexorably pulls the reader into the heart of flashpoint Berlin. In this powerful tale, missed signals, cloaked motives, false postures, and panicked responses echo tragically across borders and generations.
Praise For Secret Father…
"Secret Father is very good fiction. It's not so much a spy novel as a suspenseful love story that challenges the conventional wisdom about the Cold War." USA Today

"Fine period thriller." Kirkus Reviews

"A cold war coming-of-age tale that captures both the particular tensions of the era and the universal yearnings of the young.... Carroll, telling the story in flashback through alternating narrators, ratchets the tension nicely while vividly evoking the cold war atmosphere and effectively contrasting the teens' naivete with the East Germans' realpolitik... Page-turning readability... Entertaining popular fiction."

Booklist, ALA

"A beautifully textured exploration of relationships between husbands and wives, parents and sons, friends and lovers. Love, in its harsh and dreadful facets, is portrayed as a powerful force, capable of fusing hearts but also of destroying them. A wonderful bonus is Carroll's re-creation of the 1961 atmosphere and the tense facts of the Cold War in Berlin. The taut drama of history, interlaced with the emotional sagas of these marvelously drawn figures, makes for a very satisfying narrative." Library Journal Starred

"History is what always infuses Carroll's work and what has given all his books an abiding tincture of wisdom.... And this, not the little tragedies of the players, is why Secret Father is affecting." Boston Magazine

"The story's setting is political, its pace that of a thriller, but the memories are often personal -- of widowhood, fatherhood, first love, late love and youthful folly.... Where Carroll distances himself from the run-of-the-mill spy novel, however, is in the emotional journey that accompanies his characters.... The book's epigraph from Dostoyevsky -- "Real love, compared to fantasy, is a harsh and dreadful thing" -- suggests there is no redemption without pain. But the message of "Secret Father" is broader: for nations as for individuals, there can be no imagining the future until the past has been quieted." The New York Times Book Review

"An interesting psychological portrait of father and son…Secret Father holds many secrets, the most revealing of which have nothing to do with plot but with human psychology and world history." The Chicago Tribune

"An uncommonly intelligent espionage story, written with flair… a story of parent-child love, told with quiet wisdom and an undercurrent of deep melancholy."

The Seattle Times

"Gripping and beautifully written, 'Secret Father' is a remarkable evocation of a tumultuous era and of the power that secrets can hold across generations." Bookpage
Advertisement