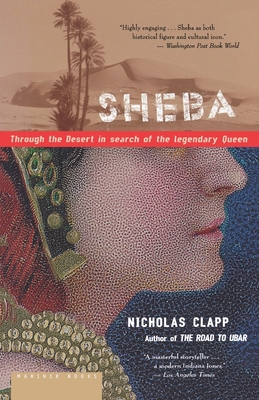 Sheba
Through the Desert in Search of the Legendary Queen
Paperback

* Individual store prices may vary.
Description
In this exhilarating archaeological adventure, Nicholas Clapp seeks the truth behind the legend of the Queen of Sheba. Ever since she swept into the court of King Solomon three thousand years ago, her story has been told and retold, often getting diluted, amended, and reworked along the way. In a quest to collect clues to the mystery of Sheba, Clapp travels to Ethiopia, Yemen, Israel, and even a village in France. Using the latest technology, including satellite images and carbon-14 dating, and some recent archaeological discoveries, he pieces together the facts behind Sheba's multifaceted myth.
Mariner Books, 9780618219261, 384pp.
Publication Date: June 20, 2002
About the Author
Nicholas Clapp, a noted documentary filmmaker, has lectured at Brown University, the University of California at Los Angeles, California Institute of Technology, the National Georgraphic Society, and the Goddard Space Center. Clapp lives in Los Angeles, California.