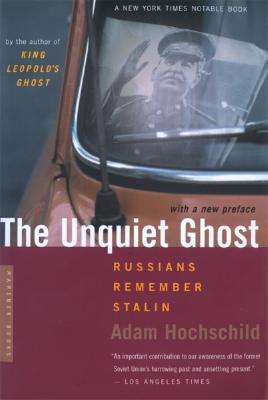 The Unquiet Ghost (Paperback)
Russians Remember Stalin
Mariner Books, 9780618257478, 352pp.
Publication Date: February 4, 2003
* Individual store prices may vary.
Description
Although some twenty million people died during Stalin's reign of terror, only with the advent of glasnost did Russians begin to confront their memories of that time. In 1991, Adam Hochschild spent nearly six months in Russia talking to gulag survivors, retired concentration camp guards, and countless others. The result is a riveting evocation of a country still haunted by the ghost of Stalin.
About the Author
ADAM HOCHSCHILD is the author of ten books. King Leopold's Ghost was a finalist for the National Book Critics Circle Award, as was To End All Wars. His Bury the Chains was a finalist for the National Book Award and won the Los Angeles Times Book Prize and PEN USA Literary Award. He lives in Berkeley, California.