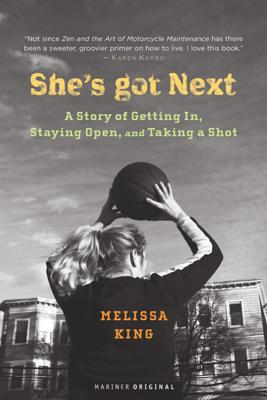 She's Got Next (Paperback)
Life Played Under a Hoop
Mariner Books, 9780618264568, 192pp.
Publication Date: June 9, 2005
* Individual store prices may vary.
Description
When Melissa King, a transplanted southerner in search of connection, finds herself on the lean, mean streets of Chicago, she turns to her childhood passion for basketball. In her late twenties, King is at a crossroads in her life, and the randomness of the game as it is played on the streets suits her mood. The rules are unwritten, the teams a haphazard collection of players, and unlike anything else around her, the courts feel like home. So wherever there is a game, she gets her ball and goes. From the rough, male-dominated inner-city courts of Chicago, she travels to lazy oceanside pickup games in sunny California and dilapidated gyms in her Bible Belt home state.
In a street-smart voice full of understated humor and palpable hope, King chronicles her journey, using the rhythms of the court to riff on the issues of race, class, gender, religion, sexual politics, and love. Ultimately, through the jubilant swish of the net, the brunt of an egregious foul, and the knowing glance of a stranger who says yes, you can be on my team, King discovers in those rare moments on the court the countless things she wants in life but cannot name.
About the Author
Melissa King has written for Sports Illustrated, Chicago Reader, Sport Literate, Arkansas Times, and other publications. Her story "It's All in the Game" was selected by Richard Ford for The Best American Sports Writing 1999. She lives in Fayetteville, Arkansas.