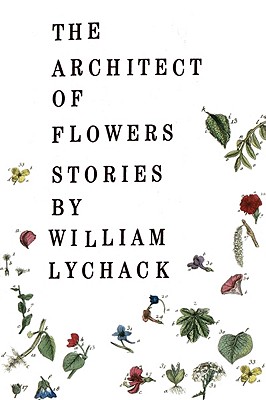 The Architect of Flowers (Paperback)
Mariner Books, 9780618302437, 176pp.
Publication Date: March 23, 2011
* Individual store prices may vary.
Description
The stories in William Lychack's dazzling new collection, The Architect of Flowers, explore the dear and inevitable distance between people in loving relationships and find hope in dark situations. With tiny, precise details, Lychack observes the overlooked moments of everyday life—the small failings between parents and children, the long-held secrets in married life.

A small-town policeman brings himself to shoot a family's injured dog; an old woman secretly trains a crow to steal for her; a hybridizer's wife discovers the perfect lie to bring her family magically together again. Lychack's characters yearn to re-enchant the world, to turn the ordinary and profane into the sacred and beautiful again, to make beauty serve as an antidote to grief. From ghostwriter to ghost runners to ghosts in a chapel, these stories are extraordinary portraits of life's tender humiliations as well as its sharp, rude jolts.

About the Author
WILLIAM LYCHACK is the author of the novel The Wasp Eater. His work has appeared in The Best American Short Stories and The Pushcart Prize, and on public radio's This American Life.
Praise For The Architect of Flowers…
"[Lychak's] pieces cover an impressive range of emotional and imaginative territory... The disciplined storytelling and barbed wit strike a fine balance."
-Kirkus Reviews"In this dazzling collection William Lychak moves with equal ease between fabulism and realism as he conjures up his alluring characters, their troubles and delights. The resulting stories are precise, exhilarating, sometimes wonderfully funny and always beautiful. I love being transported to so many different worlds." 
- Margot Livesey, The House on Fortune Street "The Architect of Flowers is a stunning collection. Each story is like a brilliant dream, evanescent, yet managing to linger in all the senses long after the last page has been turned. It is a poetry of narrative rarely ever found in fiction." 
- Mary McGarry Morris, The River Queen"Derek Walcott says he writes verse in the hope of writing poetry. Something similar might be said about the fiction in William Lychack's THE ARCHITECT OF FLOWERS. The prose rises to a level of intense lyricism that distinguishes this lovely, artful collection." 
- Stuart Dybek, Sailed With Magellan"The small failings between parents and children, the long-held secrets in married lives, the darkening of old age interrupted unexpected flashes of hope: with the hand of a master, William Lychack searches out the ignored moments of ordinary life and burnishes them into treasures. This collection is a treasury. I loved it." 
- Vestal McIntyre, You Are Not The One