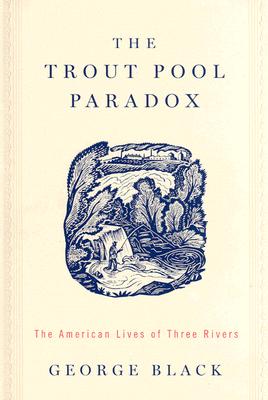 The Trout Pool Paradox (Hardcover)
The American Lives of Three Rivers
Houghton Mifflin Harcourt, 9780618310807, 336pp.
Publication Date: April 1, 2004
* Individual store prices may vary.
Description
The very rivers that make the best trout streams - fast, cold, and clear - also gave birth to the American industrial revolution. Nowhere has this been more true than in an area not far from New York City where three Connecticut rivers, the Housatonic, the Shepaug, and the Naugatuck, have hosted an emblematic procession of industry, from the first woolen mills and iron foundries to the brass and rubber factories and hydroelectric plants of the twentieth century. Despite three hundred years of development, stretches of these rivers still thrive, offering great trout fishing and a postcard-perfect New England landscape.
The Trout Pool Paradox unravels a conundrum: why does the Naugatuck River teeter on the edge of extinction, while in a parallel valley just a few miles away, the Shepaug appears to flow in a pristine state? Probing this puzzle takes George Black deep into the complex ecology of rivers and into the heart of the human communities on their banks. Presenting intimately detailed stories of early industrialists, nineteenth-century naturalists, and contemporary river stewards and their adversaries, The Trout Pool Paradox throws brilliant light on our dynamic relationship with nature and on the conflicting demands we will make on our waterways in a postindustrial age.
or
Not Currently Available for Direct Purchase