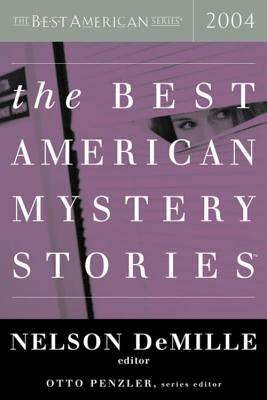 The Best American Mystery Stories 2004 (Paperback)
Mariner Books, 9780618329670, 432pp.
Publication Date: October 14, 2004
Description
Since its inception in 1915, the Best American series has become the premier annual showcase for the country's finest short fiction and nonfiction. For each volume, a series editor reads pieces from hundreds of periodicals, then selects between fifty and a hundred outstanding works. That selection is pared down to twenty or so very best pieces by a guest editor who is widely recognized as a leading writer in his or her field. This unique system has helped make the Best American series the most respected — and most popular — of its kind.
Assembled by best-selling suspense author Nelson DeMille, The Best American Mystery Stories 2004 contains a spectacular array of stories by mystery veterans and talented newcomers. Follow a chain reaction that saves a woman's life, visit a house haunted by a husband's violent killing spree, enter the high-stakes world of Las Vegas gambling, watch the line between reality and dream blur, travel with a bored salesman driven to crime, and much more. Encompassing all aspects of the genre, this year's selections are sure to quicken pulses, send chills down the spine, and keep readers continually guessing.
Advertisement