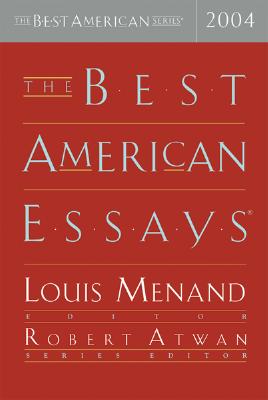 The Best American Mystery Stories 2004 (The Best American Series ®) (Hardcover)
Houghton Mifflin Harcourt, 9780618329687, 448pp.
Publication Date: October 14, 2004
Other Editions of This Title:
Paperback (10/8/2008)
Paperback (10/10/2003)
Paperback (10/30/1998)
Paperback (10/14/2004)
Paperback (10/10/2001)
Paperback (10/11/2006)
Paperback (10/10/2007)
Paperback (10/19/2000)
Paperback (10/2/2012)
Paperback (10/5/2010)
Paperback (10/7/2014)
Hardcover (10/7/2014)
Compact Disc (10/1/2004)
* Individual store prices may vary.
Description
Now in its eighth year, this perennially popular anthology holds something for every reader. Encompassing all aspects of the genre, "this series can be counted on to showcase the best of mainstream mystery and crime fiction" (Booklist). Stephen King blurs the line between reality and dream. Joyce Carol Oates follows a young girl who preys on her sexual predators. Jeff Abbott enters the high-stakes world of Las Vegas and the trap of a beautiful redhead. Scott Wolven brings boxing and murder to a small town in Vermont. Assembled by best-selling suspense author Nelson DeMille, The Best American Mystery Stories 2004 promises to be the most thrilling volume yet.
About the Author
OTTO PENZLER is a renowned mystery editor, publisher, columnist, and owner of New York's The Mysterious Bookshop, the oldest and largest bookstore solely dedicated to mystery fiction. He has edited more than fifty crime-fiction anthologies. He lives in New York.