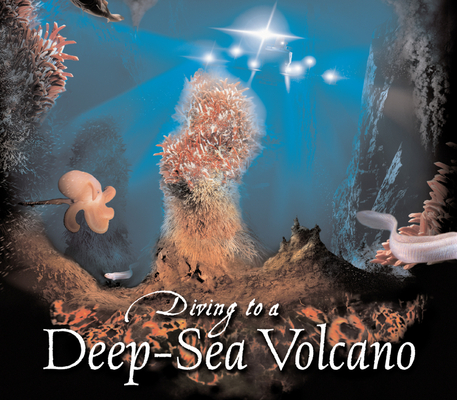 Diving to a Deep-Sea Volcano (Scientists in the Field) (Hardcover)
Houghton Mifflin, 9780618332052, 60pp.
Publication Date: October 1, 2006
* Individual store prices may vary.
Description
Scientists have mapped less than 10 percent of the ridge of underwater mountains in the middle of the Atlantic ocean. It is here that 95 percent of the volcanic activity on earth occurs. And it is also where the scientist Rich Lutz has tracked the remarkable evolution of bizarre creatures that spawn in hydrothermal vent fluids that are poisonous to most other forms of life. How can life exist in this world of utter darkness?

For Rich Lutz, a pioneer in marine biology, each dive to the frontier of the deep holds the possibility of discovering more clues that might help us learn how life on earth began after our planet was formed billions of years ago.
Praise For Diving to a Deep-Sea Volcano (Scientists in the Field)…
A balanced mixture of biography and science that gives children a well-rounded exposure to intellectual pursuit. Enthusiastic text expresses a sense of adventure and effectively depicts the thrill of new discoveries. . . . A general purchase for libraries with a significant science readership.
School Library Journal