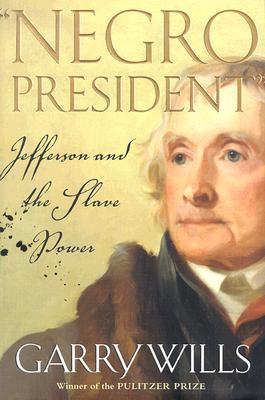 "Negro President" (Hardcover)
Jefferson and the Slave Power
Houghton Mifflin Harcourt, 9780618343980, 288pp.
Publication Date: November 1, 2003
Other Editions of This Title:
Paperback (9/14/2005)
Analog Audio Cassette (11/1/2003)
* Individual store prices may vary.
Description
In "Negro President," the best-selling historian Garry Wills explores a controversial and neglected aspect of Thomas Jefferson's presidency: it was achieved by virtue of slave "representation," and conducted to preserve that advantage.
Wills goes far beyond the recent revisionist debate over Jefferson's own slaves and his relationship with Sally Heming to look at the political relationship between the president and slavery. Jefferson won the election of 1800 with Electoral College votes derived from the three-fifths representation of slaves, who could not vote but who were partially counted as citizens. That count was known as "the slave power" granted to southern states, and it made some Federalists call Jefferson the Negro President -- one elected only by the slave count's margin.
Probing the heart of Jefferson's presidency, Wills reveals how the might of the slave states was a concern behind Jefferson's most important decisions and policies, including his strategy to expand the nation west. But the president met with resistance: Timothy Pickering, now largely forgotten, was elected to Congress to wage a fight against Jefferson and the institutions that supported him. Wills restores Pickering and his allies' dramatic struggle to our understanding of Jefferson and the creation of the new nation.
In "Negro President," Wills offers a bold rethinking of one of American history's greatest icons.
Praise For "Negro President": Jefferson and the Slave Power…
"An eye-opening, carefully argued expose of . . . one of the big sleeper issues in American political history." Kirkus Reviews
or
Not Currently Available for Direct Purchase