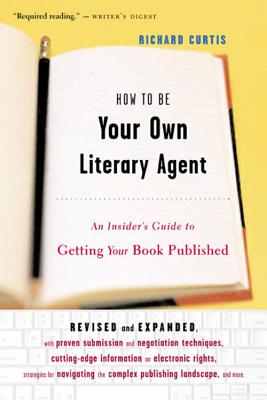 How To Be Your Own Literary Agent (Paperback)
An Insider's Guide to Getting Your Book Published
Mariner Books, 9780618380411, 320pp.
Publication Date: November 17, 2003
* Individual store prices may vary.
Description
How to Be Your Own Literary Agent takes the mystery out of book publishing for any writer, published or not. Richard Curtis -- a top literary agent for more than thirty years -- provides a comprehensive practical overview of the publishing process, from submissions to contract negotiations to subsidiary rights to marketing, publicity, and beyond. He also gives away trade secrets and invaluable wisdom -- candid advice that can be found nowhere else. Now completely revised and expanded, How to Be Your Own Literary Agent is essential reading for all writers.

* Big publishers, small publishers, self-publishers, e-publishers: how to keep up in a rapidly changing business * The new breed of busy literary editors: how to find them and know what they're looking for * What the electronic revolution means to you, and how to take advantage of it * How to know your "publishing" rights and negotiate effectively * How to have a say in your book's design, jacket, and promotion * How book chains and superstores have altered publishing -- and what that means for you
About the Author
The head of his own literary agency in New York, Richard Curtis is also the publisher of e-reads® and the author of more than fifty books.