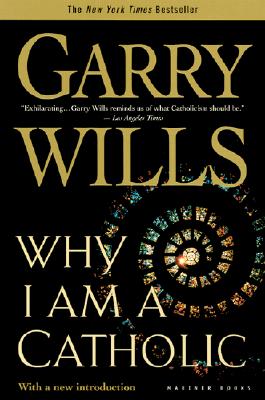 Why I Am a Catholic (Paperback)
Mariner Books, 9780618380480, 416pp.
Publication Date: October 8, 2003
* Individual store prices may vary.
Description
In this provocative work, which could not be timelier, Garry Wills, one of our country's most noted writers and historians, offers a powerful statement of his Catholic faith. Beginning with a reflection on his early experience of that faith as a child and later as a Jesuit seminarian, Wills reveals the importance of Catholicism in his own life. He goes on to challenge, in clear and forceful terms, the claim that criticism or reform of the papacy is an assault on the faith itself. For Wills, a Catholic can be both loyal and critical, a loving child who stays with his father even if the parent is wrong.
Wills turns outward from his personal experiences to present a sweeping narrative covering two thousand years of church history, revealing that the papacy, far from being an unchanging institution, has been transformed dramatically over the millennia -- and can be reimagined in the future. At a time when the church faces one of its most difficult crises, Garry Wills offers an important and compelling entrée into the discussion of the church's past -- and its future.
Intellectually brisk and spiritually moving, Why I Am a Catholic poses urgent questions for Catholic and non-Catholic readers alike.
About the Author
GARRY WILLS, a distinguished historian and critic, is the author of numerous books, including the Pulitzer Prize–winning Lincoln at Gettysburg, Saint Augustine, and the best-selling Why I Am a Catholic. A regular contributor to the New York Review of Books, he has won many awards, among them two National Book Critics Circle Awards and the 1998 National Medal for the Humanities. He is a history professor emeritus at Northwestern University.