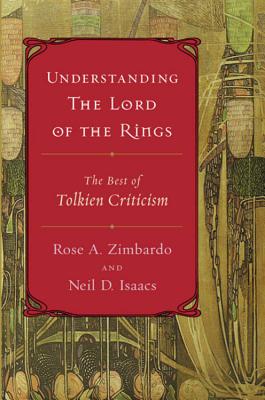 Understanding The Lord of the Rings (Paperback)
The Best of Tolkien Criticism
Mariner Books, 9780618422531, 304pp.
Publication Date: May 12, 2005
* Individual store prices may vary.
Description
Understanding The Lord of the Rings: The Best of Tolkien Criticism is the definitive collection of essays on Tolkien's masterpiece. The essays span fifty years of critical reaction, from the first publication of The Fellowship of the Ring through the release of Peter Jackson's film trilogy, which inspired a new generation of readers to discover the classic work and prior generations to rediscover its power and beauty.
Fans and scholars alike will appreciate these important, insightful, and timely pieces. Fourteen of the fifteen have been previously published but are gathered here for the first time. The final essay in the volume, "The Road Back to Middle-earth" by Tom Shippey, was commissioned especially for this collection. Shippey examines how Peter Jackson translated the text into film drama, shaping the story to fit the understanding of a modern audience without compromising its deep philosophical core.