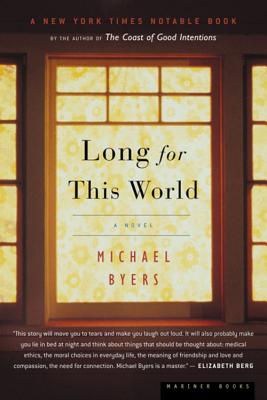 Long for This World (Paperback)
Mariner Books, 9780618446483, 432pp.
Publication Date: May 21, 2004
* Individual store prices may vary.
Description
A wise and richly symphonic first novel, Long for This World is a thoroughly contemporary family drama that hinges on a riveting medical dilemma. Dr. Henry Moss is a dedicated geneticist who stumbles upon a possible cure for a disease that causes rapid aging and early death in children. Although his discovery may hold the key to eternal youth, exploiting it is an ethical minefield. Henry must make a painful choice: he can save the life of a critically ill boy he has grown to love — at the cost of his career — or he can sell his findings for a fortune to match the wealth of his dot-com-rich Seattle neighbors. Henry turns to his family for support, and in their intimately detailed lives unfolds a story of unforgettable characters grappling with their own demons.