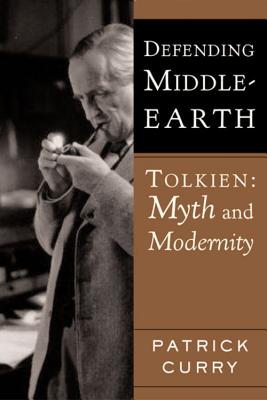 Defending Middle-Earth (Paperback)
Tolkien: Myth and Modernity
Mariner Books, 9780618478859, 208pp.
Publication Date: October 21, 2004
* Individual store prices may vary.
Description
What are millions of readers all over the world getting out of reading The Lord of the Rings? Newly reissued with a new afterword, Patrick Curry's Defending Middle-earth argues, in part, that Tolkien has found a way to provide something close to spirit in a secular age. His focus is on three main aspects of Tolkien's fiction: the social and political structure of Middle-earth and how the varying cultures within it find common cause in the face of a shared threat; the nature and ecology of Middle-earth and how what we think of as the natural world joins the battle against mindless, mechanized destruction; and the spirituality and ethics of Middle-earth, for which Curry provides a particularly insightful and resonant examination that will deepen the understanding of the millions of fans who have taken The Lord of the Rings to heart.
About the Author
Patrick Curry, a Canadian-born writer and scholar, is a Tolkien expert featured on the extended DVDs of the films of The Lord of the Rings. He holds a Ph.D. in the history and philosophy of science and is the author of Introducing Machiavelli as well as several books and essays of social history.