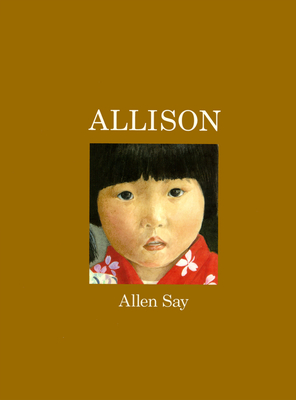 Allison (Paperback)
HMH Books for Young Readers, 9780618495375, 32pp.
Publication Date: September 27, 2004
* Individual store prices may vary.
Description
When Allison tries on the red kimono her grandmother has sent her, she is suddenly aware that she resembles her favorite doll more than she does her mother and father. When her parents try to explain that she is adopted, her world becomes an uncomfortable place. She becomes angry and withdrawn. She wonders why she was given up, what her real name is, and whether other children have parents in faraway countries. Allison's doll becomes her only solace until she finds a stray cat in the garden and learns the true meaning of adoption and parental love.
About the Author
Allen Say was born in Yokohama, Japan, in 1937. He dreamed of becoming a cartoonist from the age of six, and, at age twelve, apprenticed himself to his favorite cartoonist, Noro Shinpei. For the next four years, Say learned to draw and paint under the direction of Noro, who has remained Say's mentor. Say illustrated his first children's book -- published in 1972 -- in a photo studio between shooting assignments. For years, Say continued writing and illustrating children's books on a part-time basis. But in 1987, while illustrating THE BOY OF THE THREE-YEAR NAP (Caldecott Honor Medal), he recaptured the joy he had known as a boy working in his master's studio. It was then that Say decided to make a full commitment to doing what he loves best: writing and illustrating children's books. Since then, he has written and illustrated many books, including TREE OF CRANES and GRANDFATHER'S JOURNEY, winner of the 1994 Caldecott Medal. He is a full-time writer and illustrator living in Portland, Oregon.
Praise For Allison…
"A subtle, sensitive probing of interracial adoption, this exquisitely illustrated story will encourage thoughtful adult-child dialogue on a potentially difficult issue." Publishers Weekly, Starred