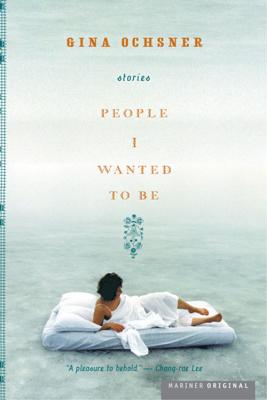 People I Wanted to Be (Paperback)
Mariner Books, 9780618563722, 204pp.
Publication Date: May 11, 2005
* Individual store prices may vary.
Description
Gina Ochsner's award-winning, highly acclaimed stories have appeared in such publications as The New Yorker and The Best American Nonrequired Reading. In her eagerly anticipated new collection, Ochsner deftly examines the harrowing moments after a life or love slips away and discovers that the human heart can be large enough for anything.
A Russian couple come to accept their infertility by bidding farewell tot he ghosts of the children they never had. A disgruntled husband buys a talking bird that he hopes will restore love to his marriage. Twin sisters learn to prepare bodies for burial in their Hungarian parents' funeral home, but when faced with a death of their own, they must learn to prepare the soul. Glowing with warmth and sparkling with imagination, these stories are rendered with a deep understanding of human resilience as well as an unerring belief in small, daily miracles.