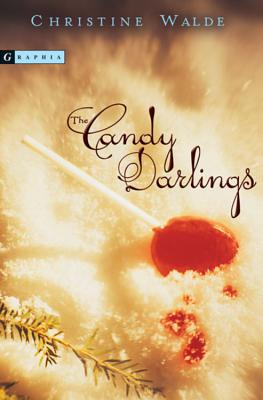 The Candy Darlings (Paperback)
HMH Books for Young Readers, 9780618589692, 310pp.
Publication Date: September 4, 2006
* Individual store prices may vary.
Description
The candy became an obsession between two outcasts—one who only wanted to fit in, the other who knew she never would.
Urban legends, rumors, lies, myths, mysteries, fairy tales. Stories, in all their magical forms, bound them together.
"Satin Chocolate–Covered–Chicken Bones," "Astro Pop," "Fun Dip," "Thrills." The candy stories—outrageous, twisted, hysterical— were an escape from a harsh reality and revealed a startling truth.

Darkly lyrical, sensual, suspenseful, and disturbing, The Candy Darlings is a celebration of friendship, story, and the power of each to help you define yourself—or simply survive.
About the Author
When Christine Walde noticed a young girl buying bubble gum out of a machine outside a grocery store, she found the initial inspiration for Candy Darlings. She says, "I wrote this book because I was interested in the psychological war zone of adolescence and the hard lessons it teaches us about life." Christine writes full-time in Ontario, Canada. She has a wicked sweet tooth, and was happy to eat all sorts of candy while doing research for this book.
Praise For The Candy Darlings…
The language in the stories varies from magical and imaginative to graphic, and reflects the angst of these two young outcasts who find something in each other that both need. Filled with interesting characters, both young and old.
KLIATT