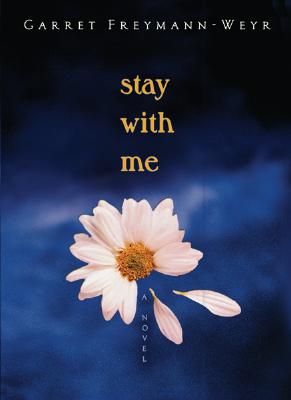 Stay With Me (Hardcover)
Houghton Mifflin Books for Children, 9780618605712, 320pp.
Publication Date: April 1, 2006
* Individual store prices may vary.
or
Not Currently Available for Direct Purchase
Description
Sixteen-year-old Leila Abranel was born some twenty years after her sisters. Her elegant sisters from her father's first marriage have lives full of work, love affairs, and travel. Leila doesn't know either of them very well, but she loves hearing about them—details of Rebecca's ruined marriage, Clare's first job, and the strings of unsuitable boyfriends.

When Rebecca kills herself, Leila wants to know why. She starts by spending time with Clare and finally comes to know her as a person instead of a story. With Clare's reluctant help, Leila tracks down Rebecca's favorite places and tries to find her sister's friends. Along the way, Leila meets Eamon.Eamon is thirty-one and writes for television. He thinks Leila is beautiful and smart, but he does not, he tells her, date teenagers. And yet, the months go by and Leila turns seventeen and learns that you can love someone you are not dating.

Maybe letting Eamon love her back is a mistake. Maybe she'll never know why Rebecca did what she did. Maybe, Leila, decides, most people have a hard time figuring out which way is left or knowing when to let go and when to stay.
About the Author
Garret Freymann-Weyr grew up in New York City and often sets her books there. She went to college at the University of North Carolina, Chapel Hill and received an MFA in film from New York University. She has written four books for young adults, including My Heartbeat, which won a Printz Honor for excellence in literature for young adults. Her books have been published in numerous countries including the Netherlands, Japan, and China. She currently lives outside Washington, D. C., with her husband. She has said that the best way to get ideas is to read a lot. "That gets you thinking in terms of story, character, and image.
Praise For Stay With Me…
"Elegant and sophisticated. . . . Readers often feel awkwardness coupled with anticipation in the adult world, and capturing this duality is one of the book's many strengths . . . this novel pushes the market of YA fiction onward and upward." —Booklist, starred review

Booklist, ALA, Starred Review

"Leila is a character readers will care about and want to know...Her deliberations and thoughtful contemplations on the huge questions about love, life, family, and friends ring with sincerity and truth." VOYA (Voice of Youth Advocates)
Advertisement