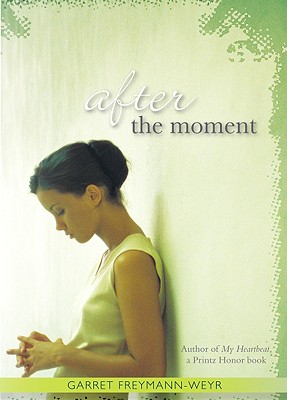 After the Moment (Hardcover)
Houghton Mifflin Books for Children, 9780618605729, 336pp.
Publication Date: May 1, 2009
* Individual store prices may vary.
or
Not Currently Available for Direct Purchase
Description
A new novel by the Printz Honor author Garret Freymann-Weyr, about a boy who discovers what happens when love fails us—or we fail love.

Maia Morland is pretty, only not pretty-pretty. She's smart. She's brave. She's also a self-proclaimed train wreck.
Leigh Hunter is smart, popular, and extremely polite. He's also completely and forever in love with Maia Morland.
Their young love starts off like a romance novel—full of hope, strength, and passion. But life is not a romance novel and theirs will never become a true romance. For when Maia needs him the most, Leigh betrays both her trust and her love.
Told with compassion and true understanding, After the Moment is about what happens when a young man discovers that sometimes love fails us, and that, quite often, we fail love.
About the Author
Garret Freymann-Weyr grew up in New York City and often sets her books there. She went to college at the University of North Carolina, Chapel Hill and received an MFA in film from New York University. She has written four books for young adults, including My Heartbeat, which won a Printz Honor for excellence in literature for young adults. Her books have been published in numerous countries including the Netherlands, Japan, and China. She currently lives outside Washington, D. C., with her husband. She has said that the best way to get ideas is to read a lot. "That gets you thinking in terms of story, character, and image.
Praise For After the Moment…
"Readers will appreciate how real this story feels, in its telling details and careful conversations . . . This is an expertly crafted story about a complicated first love."--Publishers Weekly, starred review

"The book's strengths lie in the characterizations and the author's ability to convey the many complex layers of love. With its wise writing and literary word choices, this is a smart book . . . "--Kirkus Reviews

". . . an engaging male-coming-of-age tale that explores notions of violence, devotion, and trust against a thought-provoking backdrop of love and war."--Horn Book

"The author's prose is at once spare and sophisticated, and the resulting mood gentle and furious by turns. Simple details–Leigh synchronizing bites of cake with Maia–evoke astonishing emotion. The DC suburbs are appropriately generic, and the guilty comforts of the prep-school world are thoughtfully presented. The story begins and ends four years after Leigh and Maia part, and a sense of tense foreboding moves the plot."--School Library Journal

"Freymann-Weyr . . . writes with polished intensity . . . Subtle, reflective, and emotional, this is a fascinating complement to Chris Lynch's Inexcusable in its exploration of a young man who can't see beyond himself enough to avoid devastating the person he loves most."--The Bulletin

"Freymann-Weyr offers another rare, sophisticated exploration of love at the end of adolescence . . . Within this story's raw, honest, psychologically attuned scenes, older teens will find their own aching questions about how best to love, shape a future, and "do the right thing."--Booklist, starred review


"Written with great heart, this book caters to readers young and old."--Romantic Times

"Freymann-Weyr's newest novel about relationships (familial, romantic, friendship) does not disappoint. The author delicately balances a love story with family obligations, violence, and the perils of being a nice guy. Leigh's fascination with the war and misguided chivalry challenge ideas about masculinity and its relation to aggression. Maia's troubled nature and sometimes inexplicable actions are sure to spark debate. Several elements in this novel—multifaceted characters, ambiguous motivations, and gender dynamics—lend themselves to lively group discussions. Hand this one to mature readers who will get the most out of complex themes."--VOYA, (4Q4P)


Advertisement