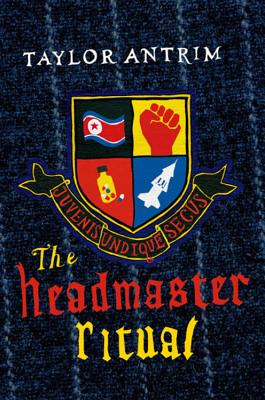 The Headmaster Ritual (Paperback)
Mariner Books, 9780618756827, 320pp.
Publication Date: July 9, 2007
* Individual store prices may vary.
Description
Taylor Antrim's novel is a darkly comic, clear-eyed look at hidden worlds whose complexities and rules can be understood only from inside: the insular hothouse of boarding school, the thorny dynamics between father and son, and the self-delusion of blind ideological commitment.

Dyer Martin, a new history teacher at the prestigious Britton School, arrives in the fall ready to close the door on the failures and disappointments of his past: a disastrous first job, a broken relationship, and acute uncertainty about his future. James, a lonely senior, just wants to make it through his last year unscathed, avoiding both the brutal hazing of dorm life and the stern and unforgiving eye of his father, the school's politically radical headmaster, Edward Wolfe.

Soon, however, both Dyer and James are inescapably drawn into Wolfe's hidden agenda for Britton, as the headmaster orders Dyer to set up and run a Model UN Club for students. As the United States moves steadily toward a conflict with an increasingly hostile North Korea—whose pursuit of nuclear technology is pushing the world to the brink of nuclear Armageddon—Wolfe's political fervor begins to consume him, and he sets in motion a plan that will jeopardize his job, his school, and even the life of his own son.

With precisely controlled, deceptively subtle storytelling, The Headmaster Ritual is an insightful and captivating examination of the halting, complicated course young men must chart to shake off the influence of fathers—and father figures—while refining their convictions about the world and their place in it.
About the Author
TAYLOR ANTRIM is an editor at ForbesLife and a regular contributor to the New York Times and Vogue. His work has appeared in Esquire, the San Francisco Chronicle, the Village Voice, and other magazines and journals. A graduate of Stanford and of Oxford, Antrim earned his MFA from Virginia, where he held the Poe-Faulkner Fellowship.