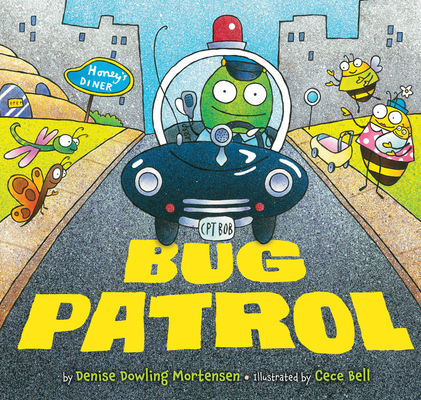 Bug Patrol (Hardcover)
Clarion Books, 9780618790241, 32pp.
Publication Date: February 12, 2013
Description
Wee-o Wee-o Wee-o Woo Bug Mobile coming through Bugs are a misbehaving bunch, so Captain Bob, insect cop, has a busy beat. The beetles are using their bug mobiles like bumper cars, the roaches are protesting for better housing (down with roach motels ), and the crickets are up late, partying. Can Captain Bob keep the peace and maintain law and order? This enthusiastic, goofy-sweet read-aloud is crawling with fun rhymes, lots of action, endearing bug-eyed characters, and a few lessons in manners, too.
About the Author
Denise Dowling Mortensen is the author of the several picture books, including Good Night Engines and Wake Up Engines. She lives in Chatham, New Jersey. For more information visit www.denisemortensen.com.
Advertisement