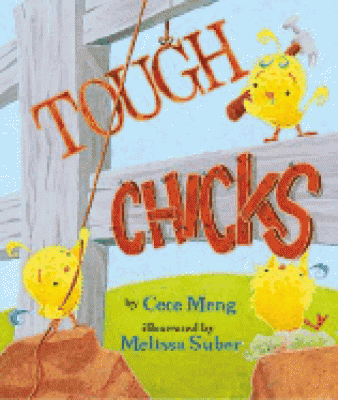 Tough Chicks (Hardcover)
Clarion Books, 9780618824151, 32pp.
Publication Date: February 16, 2009
* Individual store prices may vary.
Spring '09 Kids List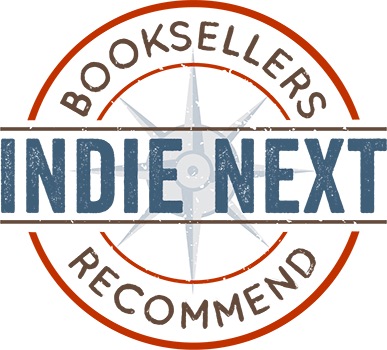 "I'll be giving this story of some very independent (and loud) chicks as a gift to all of my tough chick friends who recently gave birth to future smart, tough, good chicks. It's going to be their favorite book from childhood."
— Shawna Elder, Iowa Book L.L.C., Iowa City, IA
View the List
Description
From the moment Penny, Polly, and Molly hatch from their eggs, the whole farm knows they are truly tough chicks. They wrestle worms, rope roosters, and are often found under the hood of the tractor. All the other animals and even the farmer himself tell Mama Hen to make her chicks good. "They are good!" Mama Hen replies. But could her chicks be too loud, too independent, and too tough? Lively language and bold illustrations capture all the fun and humor of this delightfully different farmyard romp that's also a resounding endorsement for letting girls be girls (even if they're loud and tough and like to play with tractors.)
About the Author
Cece Meng works as a small-business consultant and freelance copywriter. She lives with her husband and their two children in Santa Cruz, California. For more information visit www.cecemeng.com.
Melissa Suber has worked as a storyboard and visual development artist for Disney, DreamWorks, Universal Studios, Nickelodeon, and several live-action filmmakers. She also illustrated many books for young readers, including Milo the Really Big Bunny. Melissa lives in California. 
Praise For Tough Chicks…
"Kids will have fun with this story."—Publishers Weekly
"When Penny, Polly, and Molly hatch, they are three tough chicks. They run around the farm ("Peep, peep, zoom, zip, cheep") to the consternation of the other animals and the farmer. From swinging on the cow's tail, roping the rooster, and peeking under the hood of the tractor, the feisty females elicit pleas from the farmer and critters to the chicks' mother, "Make them be good!" Mother Hen invariably replies, "They are good!" But they are restored to everyone's good graces when a runaway tractor almost crashes into the henhouse. The colorful acrylic illustrations—and chicks—dance across the pages in a variety of spreads and smaller vignettes. The frenetic barnyard action is barely contained within the pages. The repetition in the text will make this a good choice for storytime sharing as well as independent reading. These chicks are mischievous enough to entice the most reluctant reader."--
School Library Journal
"Mama Hen's three new chicks just won't be cute--or good, much to the dismay of all the barnyard residents, except their proud Mama. They race the bugs, rope the rooster and dive off the fence for fun, running around the farm with an unusual series of un-chick-like cries: "Peep, peep, zoom, zip, cheep!" They won't learn how to cluck, scratch for grain or build a nest. They even poke around under the hood of the big red tractor. Even the hyper-supportive Mama worries that their differences might get them into mischief or, even worse, make them outcasts. One day, Farmer Fred has some trouble with his tractor; it careens out of control and lands in a mud hole, and it's Penny, Polly and Molly to the rescue. Suber's bright acrylics fit the broad strokes of Meng's delightful tale, investing each yellow, droplet-shaped chick with an individual personality. Comfy, round shapes dominate her compositions, which tile and veer off-kilter with the chick's energy; taking a cue from the cartoons, she depicts the chicks' running feet as a blur of tiny orange strokes. Sublime and original."--Kirkus Reviews
or
Not Currently Available for Direct Purchase