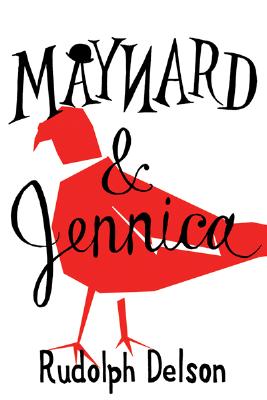 Maynard and Jennica (Hardcover)
Houghton Mifflin Harcourt, 9780618834488, 304pp.
Publication Date: September 18, 2007
Other Editions of This Title:
Paperback (2/17/2009)
* Individual store prices may vary.
Description
A wildly original debut,Maynard and Jennica is both a hilarious urban comedy and a captivating love story. In the summer of 2000, while riding the uptown number 6 train, the musician/filmmaker Maynard Gogarty first encounters the beautiful Jennica Green.Though their initial meeting is brief, when fate next brings them together a romance ensues, and as with most things in life, everyone has an opinion.
Delson tells the story of this improbable love affair through the voices of Maynard and Jennica, along with their family, friends, and assorted characters (among them two attorneys, three journalists, and a rap star) pulled into their dizzying orbit.He brings to life a pair of lovers who are flawed, complex, at once eccentric and deeply familiar—and in whose story we continue to feel invested long after we've turned the last page.
In the words of Mohsin Hamid, author of The Reluctant Fundamentalist, "this book is the reason we should all read first novels."
About the Author
RUDOLPH DELSON quit his job as a lawyer on the eve of his thirtieth birthday to finish Maynard and Jennica. Born in San Jose, California, he now lives in Brooklyn, New York.
Praise For Maynard and Jennica…
"A charming comic novel but also an exuberant one-man show . . . warm-hearted . . . contemporary and timeless." --Adam Langer, author of Crossing California and The Washington Story

"Nothing this funny, erudite and moving has come along in ages. Delson is a true talent." --Andrew Sean Greer, author of The Confessions of Max Tivoli

"Maynard and Jennica is courageously hilarious and intimately human . . . this book is the reason we should all read first novels." --Mohsin Hamid, author of The Reluctant Fundamentalist

"Expansive, witty, and utterly charming . . . This is a love story that soars, and folds an entire city under its wings." --Lauren Grodstein, author of "Reproduction is the Flaw of Love"

"Delson's prose shimmers when describing the magic and romance of falling in love in New York." Publishers Weekly

"Delson's clever debut is sharp and energetic, a highly original contemporary love story set against New York's invigorating urban landscape." Booklist, ALA

"Boldly inventive . . . this work has something fresh that needs to be embraced and will resonate with a wide audience." Library Journal

"Tightly plotted and genuinely original . . . By the end of the book I was wallowing in a state of pleasure." --Thomas Beller The New York Times Book Review
or
Not Currently Available for Direct Purchase