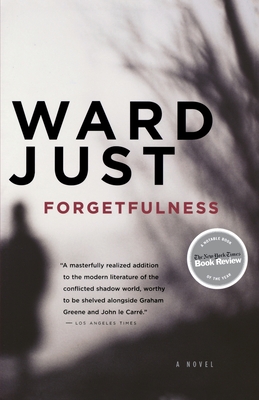 Forgetfulness (Paperback)
Mariner Books, 9780618918492, 258pp.
Publication Date: September 1, 2007
Description
Thomas Railles, an American expatriate and former "odd-jobber" for the CIA, is a successful painter living with his beloved wife, Florette, in a small village in the Pyrenees. On an ordinary autumn day, Florette goes for a walk in the hills and is killed by unknown assailants. Was her death simply a case of being in the wrong place at the wrong time, or was it somehow connected to Thomas's work with the CIA? When French officials detain four Moroccan terrorists and charge them with Florette's murder, Thomas is invited by his boyhood friend (and former agency handler) Bernhard to witness the interrogation. Thomas's search for answers in this shadow world will lead him to a confrontation that will change him forever.
About the Author
Ward Just is the author of fourteen previous novels, including the National book Award finalist Echo House and An Unfinished Season, winner of the Chicago Tribune's Heartland Award. In a career that began as a war correspondent for Newsweek and the Washington Post, Just has lived and written in half a dozen countries, including Britain, France, and Vietnam. His characters often lead public lives as politicians, civil servants, soldiers, artists, and writers. It is the tension between public duty and private conscience that animates much of his fiction, including Forgetfulness. Just and his wife, Sarah Catchpole, divide their time between Martha's Vineyard and Paris.
Advertisement