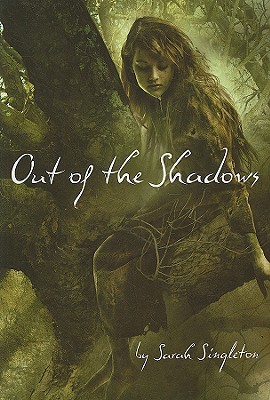 Out of the Shadows (Hardcover)
Clarion Books, 9780618927227, 256pp.
Publication Date: October 20, 2008
* Individual store prices may vary.
Description
Deep in the woods, a child with green-tinged skin and long matted hair awakens. She is Isabella Leland, daughter of a healer who was executed as a heretic some 300 years earlier. On her mother's death, Isabella was taken in by the crow people---faierie folk---who can manipulate space and time. The first time she returned to the real world, Catholics ruled England. Now, those who follow the pope are regarded with suspicion and shunned. When Isabella emerges from her hiding place, she's discovered by another outcast, Elizabeth Dyer, whose family follows the old ways. Elizabeth wants to befriend Isabella, but she has her own troubles. Her brother has brought home a priest in need of shelter. Hiding him is an act of treason, and his pursuers are closing in. Sarah Singleton has a gift for blending the seen and the unseen, the matter-of-fact and the magical, into a convincing whole. Here she offers a fast-paced plot---a cat-and-mouse game between hunter and hunted---while exploring questions about religious faith and fanaticism that will resonate with YA readers.
Praise For Out of the Shadows…
"In Elizabethan England, young teen Elizabeth Dyer lives in trepidation, her family a political target because of their Roman Catholicism. In the course of just a few days, she makes a new friend—a strange, green girl named Isabella—and finds herself to be the protector of a Catholic priest hiding from a menacing tracker adored by Elizabeth's employer. Isabella, who hails from the 13th century, has an association with the world of faerie that the Protestants won't accept—though the Catholics do with peculiar nonchalance—and helps the 16th-century Elizabeth's efforts to keep her family, the priest, and herself safe. The myriad issues of politics, religion, and time travel (never well explained) present a confusing stew that may be too much for readers not well versed in the systematic differences between Catholicism and the Church of England, or tales of British faeries, but the writing is smooth and character evocation compelling. A tidy ending leaves Isabella's ultimate fate 300 years after her mortal era unplumbed."--Booklist

"It's 1586, and Elizabeth's family are the only remaining Catholics in the town of Maumesbury; indeed they are the holders of a sacred trust, handed down through generations after the fall of the Abbey. When Elizabeth goes surreptitiously to the old shrine to keep it tidy, she finds there a strange creature—a girl, certainly, but like no girl she has ever seen, a child who, it turns out, has been reared by faeries and returned to the world after 300 years in the shadowlands. Unfortunately, Elizabeth must soon leave the girl and report to her companion, Lady Catherine, who soon becomes host to a priest-hunter, much to Elizabeth's dismay as Elizabeth's family is indeed hiding a priest. As the web draws tighter around the local Catholics, Elizabeth and her new friend, who has been capture and brought to Lady Catherine's, plot to save the priest, and eventually also to save Elizabeth's mother following her arrest. This taut historical fantasy brings into sharp relief the back-and-forth fortunes of Catholics from the time of Henry VIII to Queen Elizabeth and the torture that zealots visited upon those out of favor. On the other hand, it reconciles the Catholic characters to older forces than theirs in the world, faeries that priests and hermits rechristen as angels so that they may accept their help and account for the magic around them without ascribing to devilry. Fans of old world fantasies and historical fiction will enjoy the blend of old faiths and new as well as the fully evoked sense of time and place."--The Bulletin of the Center for Children's Books

"Moving deftly between 13th-century and 16th-century England, this beautifully written historical fantasy explores malignant religious persecution, an alternate realm and fierce devotion to loved ones. In 1586, a few dry bones inside a hollow tree materialize into Isabella, a girl who's spent 300 years in the shadow land with the crow people. At a stream, she meets Elizabeth Dyer, a girl her own age, who befriends her despite Isabella's green skin and shyness. The Dyers are Catholic, earning derision and danger under Queen Elizabeth's Reformation, especially when they shelter a Catholic priest. Isabella's mother, Ruth, knew such persecution as a healer/midwife who was accused of witchcraft and executed in 1241. receiving arranged for the crow people to shelter Isabella in exchange for recieving John, Isabella's adored half-faerie brother. The girls' fast friendship, brief view of the disquieting shadow land and the Dyers' impending torture and prosecution for treason create wrenching images. Poignant symmetry between the girls' lives deepens as a new pact with the faeries is struck to save Elizabeth's family. Distinctive."--Kirkus Reviews
or
Not Currently Available for Direct Purchase