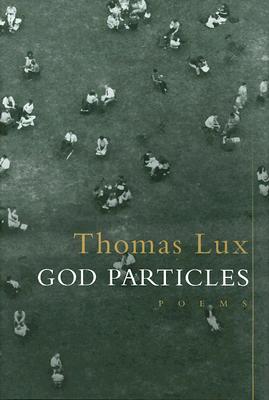 God Particles (Hardcover)
Houghton Mifflin, 9780618931828, 63pp.
Publication Date: March 1, 2008
Description
God Particles displays the distinctive originality and unpredictability that prompted the Washington Post Book World to name Lux one of this generation's most gifted poets. A satiric edge, tempered by profound compassion, cuts through many of the poems in Lux's book. While themes of intolerance, inhumanity, loss, and a deep sense of mortality mark these poems, a lighthearted grace instills even the somberest moments with unexpected sweetness. In the title poem Lux writes, "there's no reason for God to feel guilt / I think He was downhearted, weary, too weary / to be angry anymore . . . / He wanted each of us, / and all the things we touch . . . / to have a tiny piece of Him / though we are unqualified, / of even the crumb of a crumb." Dark, humorous, and strikingly imaginative, this is Lux's most compassionate work to date.
Advertisement