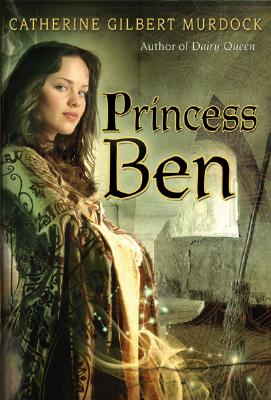 Princess Ben (Hardcover)
Houghton Mifflin Books for Children, 9780618959716, 344pp.
Publication Date: May 1, 2008
* Individual store prices may vary.
Description
Benevolence is not your typical princess and Princess Ben is certainly not your typical fairy tale. With her parents lost to unknown assassins, Princess Ben ends up under the thumb of the conniving Queen Sophia, who is intent on marrying her off to the first available "specimen of imbecilic manhood." Starved and miserable, locked in the castle's highest tower, Ben stumbles upon a mysterious enchanted room. So begins her secret education in the magical arts: mastering an obstinate flying broomstick, furtively emptying the castle pantries, setting her hair on fire . . . But Ben's private adventures are soon overwhelmed by a mortal threat facing the castle and indeed the entire country. Can Princess Ben save her kingdom from annihilation and herself from permanent enslavement?
Praise For Princess Ben…
Wichita Eagle, Great Gift Recommendations 2008
or
Not Currently Available for Direct Purchase