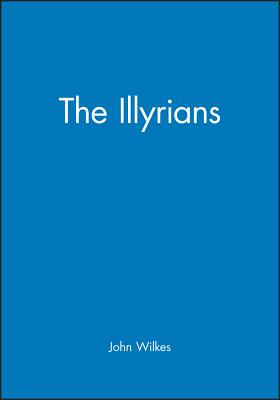 The Illyrians (Peoples of Europe)
Paperback

* Individual store prices may vary.
Description
For more than a thousand years before the arrival of the Slavs in the sixth century AD, the lands between the Adriatic and the river Danube, now Yugoslavia and Albania, were the home of the peoples known to the ancient world as Illyrians. This book, now available in paperback, draws upon the considerable archaeological evidence that has become available since the Second World War to provide an account of the origins, culture, history and legacy of the Illyrians.

John Wilkes describes the geography of Illyria and surveys the region in the prehistoric, Greek, Roman and medieval periods. He discusses Illyrian art, material, culture, religion and customs. A chapter examines the Illyrian language, of which little trace survives, and its connection with other Indo-European languages. Professor Wilkes also scrutinizes the linguistic evidence for the Illyrians' relatedness to other peoples - Thracian, Italic, Greek and Celtic. He concludes with a discussion of a possible survival of an Illyrian native culture in the Roman and Byzantine periods.
Wiley-Blackwell, 9780631198079, 384pp.
Publication Date: January 9, 1996
About the Author
John Wilkes has conducted excavations on Hadrian's Wall and in Scotland. He has travelled extensively in Eastern Europe, and is currently excavating Sparta.