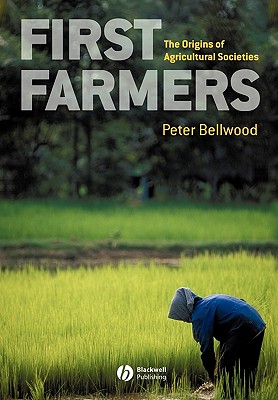 First Farmers
The Origins of Agricultural Societies
Paperback

* Individual store prices may vary.
Other Editions of This Title:
Hardcover (11/30/2004)
Description
First Farmers: the Origins of Agricultural Societies
offers readers an understanding of the origins and histories of early agricultural populations in all parts of the world.


Uses data from archaeology, comparative linguistics, and biological anthropology to cover developments over the past 12,000 years

Examines the reasons for the multiple primary origins of agriculture

Focuses on agricultural origins in and dispersals out of the Middle East, central Africa, China, New Guinea, Mesoamerica and the northern Andes

Covers the origins and dispersals of major language families such as Indo-European, Austronesian, Sino-Tibetan, Niger-Congo and Uto-Aztecan
Wiley-Blackwell, 9780631205661, 360pp.
Publication Date: November 30, 2004
About the Author
Peter Bellwood is Professor of Archaeology at the Australian National University. He is the author of Examining the Farming/Language Dispersal Hypothesis (co-edited with Colin Renfrew, 2003), Prehistory of the Indo-Malaysian Archipelago (2nd edition 1997), The Polynesians: Prehistory of an Island People (1987), and Man's Conquest of the Pacific: The Prehistory of Southeast Asia and Oceania (1986).