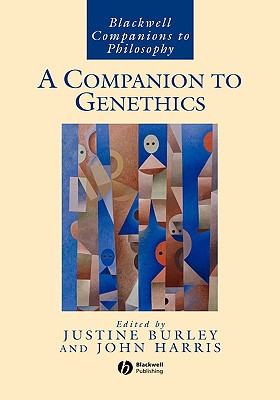 A Companion to Genethics (Blackwell Companions to Philosophy #21) (Hardcover)
Wiley-Blackwell, 9780631206989, 508pp.
Publication Date: February 22, 2002
Other Editions of This Title:
Paperback (7/23/2004)
* Individual store prices may vary.
Description
A Companion to Genethics
is the first substantial study of the multifaceted dimensions of the genetic revolution and its philosophical, ethical, social and political significance.
Brings together the best and most influential writing about the ethics of genetics;

Includes 33 newly-commissioned essays, all written by prominent figures in the field;

Shows how there is scarcely a part of our lives left unaffected by the impact of the new genetics.
About the Author
Justine Burley is Adjunct Associate Professor at the National University of Singapore. Most recently, she was a Lecturer at the University of Oxford. She served as Fellow of the Institute of Medicine, Law and Bioethics (1995-1998) at Oxford and as Simon Fellow at the University of Manchester (1998-2002). She is editor of The Genetic Revolution and Human Rights (1999) and Dworkin and His Critics (Blackwell, 2004). John Harris is Sir David Alliance Professor of Bioethics at the University of Manchester where he is also Director of the Centre for Social Ethics and Policy and Academic Director of the Institute of Medicine, Law and Bioethics. He is the author of Violence and Responsibility (1980), The Value of Life (1985), Wonderwoman and Superman (1992), and Clones, Genes and Immortality (1998). He has also co-edited Experiments on Embryos (1990), Ethics and Biotechnology (1994), and The Future of Human Reproduction (1998).