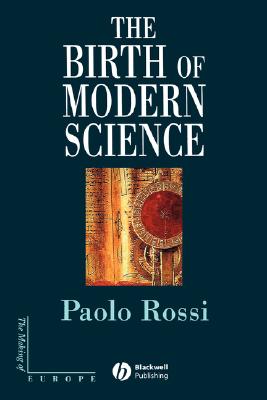 The Birth of Modern Science (Making of Europe)
Paperback

* Individual store prices may vary.
Description
This history of the birth of modern science shatters the illusion that science is 'dry' and divorced from culture by exploring the powerful clashes between traditions and value systems that gave rise to it. The author shows how many of the characteristics that distinguish science today emerged in the midst of the wars and plagues of the seventeenth century and defines what was new about this form of knowledge.
Wiley-Blackwell, 9780631227113, 288pp.
Publication Date: June 8, 2001
About the Author
Paolo Rossi is Professor emeritus at the University of Florence and member of the Accademia Nazionale dei Lincei. In 1985 he was awarded the Sarton Medal of the History of Science Society. His previous books in English include Francis Bacon from Magic to Science (1968), Philosophy Technology and the Arts in the Early Modern Era(1970), and The Dark Abyss of Time: The History of the Earth and the History of the Nations from Hooke to Vico (1984)