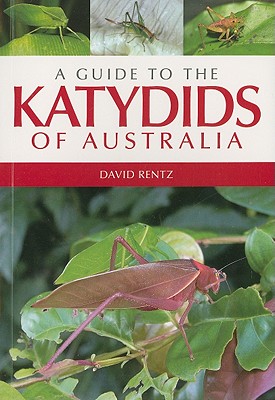 A Guide to the Katydids of Australia
Paperback

* Individual store prices may vary.
Description
Australian katydids are among the most commonly seen Australian insects. Most are spectacularly colorful and have highly photogenic adaptive shapes. They are masters of deception in imitating twigs, bark, leaves and stems, and other insects. A few are brightly colored and are distasteful to predators. They range in size from about 5 mm to well over 90 mm. They occur all over Australia in most habitats. Katydids continue to be research subjects in many university curricula, where students study their behavior, acoustical physiology and ecology.

A Guide to the Katydids of Australia explores this diverse group of insects from the family Tettigoniidae, which comprises about 2,000 species in Australia. It covers the entire fauna, including Norfolk and Lord Howe islands, but not Christmas Island. It highlights their relationships to plants, humans and the environment, and includes color photographs of most species.

Key features
- Provides an accessible guide to this most conspicuous but little-known group of insects
- Highlights the environmental role with relationships to plants, humans and the environment
- Gives common names as well as scientific names.
CSIRO Publishing, 9780643095540, 224pp.
Publication Date: October 1, 2010
or
Not Currently Available for Direct Purchase