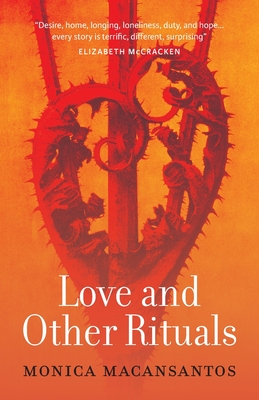 Love and Other Rituals
Selected Stories
Paperback

* Individual store prices may vary.
Description
A man imprisoned by taboo learns the price of love. A child visits the grave of a cousin she's never met; another absorbs the fallout of her parents' divorce. Friendships rupture beyond repair, and family members collide when it comes to caring for their ageing father. These vivid stories of yearning, loneliness and resilience navigate the naivety of childhood, the complications of young adulthood and the politics of marriage. Monica Macansantos is a powerful new voice bringing us the raw and darkly beautiful perspectives of characters lost both in and out of their homeland, the Philippines.
'I loved these beautiful stories by Monica Macansantos, who writes with such beauty and delicacy about desire, home, longing, loneliness, duty, and hope - that is, what it means to be human. Every story is terrific, different, surprising. I can't wait to see what she does next.' - Elizabeth McCracken, author of The Souvenir Museum, Bowlaway, The Giant's House and Thunderstruck & Other Stories; winner of the 2015 Story Prize
Grattan Street Press, University of Melbourne, 9780645481303, 220pp.
Publication Date: October 21, 2022