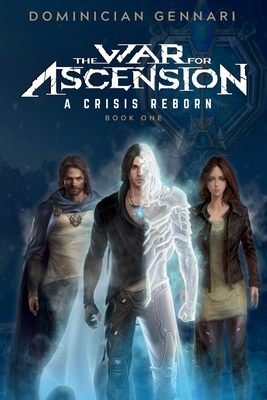 The War for Ascension
A Crisis Reborn
Paperback

* Individual store prices may vary.
Other Editions of This Title:
Hardcover (8/19/2022)
Description
In A World Where Sacred Energies Exist . . .
A Torian is civilization's last hope. In the lands of N maria, those who harnessed the sacred energies of the Hydroverse were feared and hunted by darker forces.
After painful visions of a fallen king, Areus begins to harness the sacred energies.
Why have these powers unleashed the forces of evil?
Journeying across dangerous lands crawling with vicious monsters and infected beasts, he must find a girl who shares a devastating secret with him.
Guided by a mage, Areus must uncover the location of an ancient device of immense power.
This arcane relic must be destroyed. The massing legions of damnation stand in his way. War is imminent.
The War For Ascension: A Crisis Reborn is the first book in the provocative epic fantasy series. If you like high-fantasy, world building, pulse-pounding action, interweaving elements of sci-fi and reincarnation, then you'll like Dominician Gennari's superb novel. This first book has been edited by fantasy genius David Farland (Harry Potter, Twilight, and Brandon Sanderson).
Discover why Dominician Gennari walked away from Hollywood and millions of dollars to pursue his dream of writing wholesome fantasy stories founded in truth, ethics, and right action
Star Rise Publications, 9780645494808, 538pp.
Publication Date: August 19, 2022