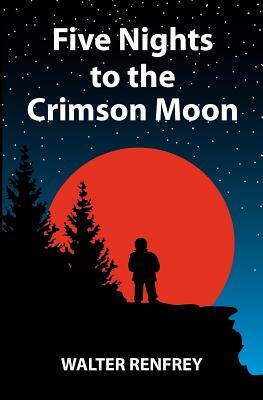 Five Nights to the Crimson Moon (Paperback)
Walter Renfrey, 9780646586410, 304pp.
Publication Date: November 3, 2012
* Individual store prices may vary.
Description
In a high-tech winterland, 13-year-old Corbin accidentally causes his widowed mother, Zara the Guardian, to be sucked into the Dreamstone, a 12-inch crystal that has power over people's nightmares. Terror strikes when Gol is invaded by SnowLanders led by the traitor Ripho who seizes the Dreamstone, kidnaps Gol's children as ransom against an uprising, and vanishes into the Snow Mountains. Corbin's only shot at rescuing his mother and redeeming himself is locating the Dreamstone's creators. But how will he find long-gone legends? Forced into the wilderness, the scared city kid stumbles across the very capable 13-year-old Bridie, who burns with revenge for the loss of her own family. Together, they may have what it takes to right Ripho's wrongs, but time is running out. In five nights, the crimson full moon will rise, threatening the existence of the Dreamstone. As the seconds tick away, the unthinkable seems inevitable. Will Corbin and Bridie be strong enough to save themselves, his mother, their world?
About the Author
Since childhood, Walter Renfrey has spent many happy hours lost in the world of books and the magic of the cinema. He now puts his love of both to good use by creating stories for children's books, films and television. Walter was an Art Director in advertising before becoming a semi-finalist in the Amazon Breakthrough Novel Awards. He is a member of the Society of Children's Book Writers & Illustrators. Walter lives in Melbourne, Australia.