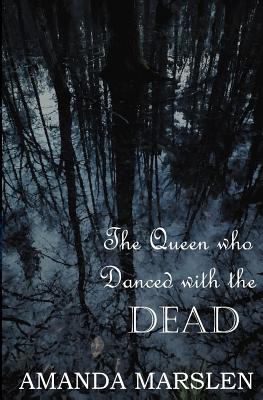 The Queen Who Danced with the Dead
Paperback

* Individual store prices may vary.
Description
Can you trust a man who would torture a child? Raicheal has only met her father once. When she was a child he stole her from her mother and allowed her to be tortured. Genovefa saved her daughter but now she is dead and Raicheal's father has come for her again. In a moment of terror, Raicheal curses the men who kidnapped her. A curse that has far worse consequences than she ever imagined. But her father, Aed, king of Connacht, is not all Raicheal supposed. She learns of his fight against the Norman rule that has taken most of Ireland. Aed's only ally is Feidlim of Breifne, a man whose treachery has haunted Raicheal all her life. But if she reveals his duplicity to her father, he will lose his kingdom. The war in Scotia continues. When spring comes the southern kingdoms will fall to the greater might of the north. Aed proposes a plan that will save them and Raicheal returns to Scotia. But the cost of her father's kindness is great. Aed will lose Connacht. And Raicheal will lose Cillian, the man who kidnapped her. The man she has grown to love. For if he goes to Scotia he will be cursed.
Amanda Marslen, 9780648195726, 442pp.
Publication Date: October 13, 2017
or
Not Currently Available for Direct Purchase