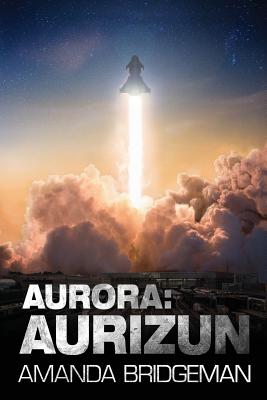 Aurora
Aurizun (Aurora 7)
Paperback

* Individual store prices may vary.
Other Editions of This Title:
Paperback (4/21/2017)
Paperback (4/21/2017)
Paperback (4/21/2017)
Paperback (4/21/2017)
Paperback (12/20/2016)
Paperback (4/21/2017)
Description
The battle is over, but the war is just beginning . . .

The Zeta invasion has occurred and the world now knows the truth: that an alien threat exists. While the UNF scramble to maintain calm, the pressure mounts to finally reveal their black ops ALPHA soldiers. The only question is, who will be entrusted to lead them?

Harris is still reeling from the devastation that occurred during Decima, and when a startling discovery is revealed, he suddenly loses the trust of the UNF. Next in line is McKinley, but still recovering from his injuries, he's struggling to accept what he has now become. Carrie, on the other hand, is the strongest she's ever been, but her linkage to Harris, and his to the Zetas, sees them forced out and treated as the enemy.

The power they once had within the UNF is lost.

Without a ship or a leader, and with enemies closing in on all sides, the Aurora team must fight to regroup and claw their way back from oblivion.

Carrie, Harris and McKinley face their most explosive showdowns yet, in this action-packed instalment that will leave readers on the edge of their seats
Amanda Bridgeman, 9780648216254, 610pp.
Publication Date: January 15, 2019