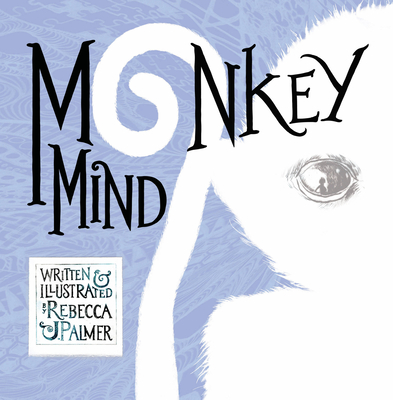 MonkeyMind (Hardcover)
Little Pink Dog Books, 9780648256380, 32pp.
Publication Date: November 10, 2020
* Individual store prices may vary.
Description
Anxiety in children is increasing at an exponential rate all over the world. Living with anxious thoughts is like having a monkey that's constantly chattering inside your head. Parents and professionals agree that early intervention is the key as childhood anxiety impacts on development and learning.
Strategies to build resilience and to encourage persistence are highly valued in schools, higher education and the workplace. However, the competitive nature of our world has led children to believe that mistakes lead to failure, rather than leading to learning and growth.
Children need to know that its normal for people to feel anxious, particularly when they are faced with something new. For adults, it may be starting a new job, traveling overseas for the first time, or meeting potential new in-laws! For children, it may simply be to ask questions in class, trying to make a new friend or playing a new sport. We can all develop personal techniques and strategies that help to 'tame' our monkeys, as the method that works for one person, might not work for another.
MonkeyMind is a picture book designed to open the conversation with children, parents and carers.
Having a growth mindset is when a person knows that mistakes are part of their learning journey; it's how we grow emotionally as well as intellectually.
About the Author
Rebecca J Palmer drew her first banana at 18 months. This work inspired her to follow a life of art making, storytelling and meaning of life questioning. She became a graphic designer/illustrator in the advertising industry and then taught design and humanities at Universities and Colleges in both Western Australia and Queensland. Two beautiful daughters later, she decided she liked children after all and became a primary teacher; sharing her love of literacy, language and literature with her students. She believes writing and art help young people to build the skills, the resilience, the acceptance and the desire to persist in the face of life's challenges and shares her journey as an author/illustrator with her students. As a printmaker, she creates hand tinted etchings and discusses with her students how 'happy accidents' are part of the creative process. In 2013 she won a Writing Mentorship through the Fellowship of Australian Writers, with author and visual artist, Liliana Stafford, who introduced her to an incredibly supportive group of creatives - the Society of Children's Book Writers and Illustrators. They encouraged her to keep submitting her manuscripts until she finally found a champion – Little Pink Dog Books. Rebecca's first picture book on mindfulness for children, MonkeyMind, is funded by a grant from The Department of Local Government, Sports and Cultural Industries. She still likes bananas.