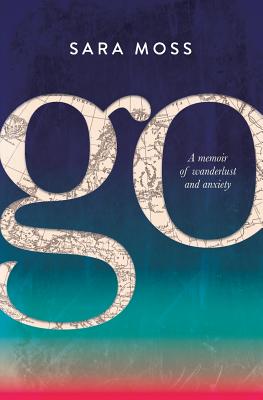 Go (Paperback)
A Memoir of Wanderlust and Anxiety
Sara Moss, 9780648260530, 304pp.
Publication Date: June 14, 2018
* Individual store prices may vary.
Description
"Oh wow, what a book So beautifully written, with the right momentum and such truth." -- Megan, advance reader
"The author describes her physical and emotional world with equal simplicity and elegance. A must-read on any book list." -- Amanda, advance reader

Sara Moss knew she had to go. Taking photos of cranky cruise ship passengers was not the adventure she planned. But adventure - real adventure - dissolves plans and delivers colourful bruises. During more than a decade of exploration, through close to 40 countries, Sara discovers flashpoints of intense loneliness and unrivalled joy.

GO is Sara's great escape from the Aussie bush to an induction to journalism in the nation's capital; from hard labour at sea, to writing travel articles for trade and glossy pages, while looking for what's beyond them. Sara walks naked through a San Francisco bath house, learns how to cook buffalo's testicles, and scrambles to find a reliable map for a healthy marriage.

GO is about the monkey-grip of internal and external shifts. About the courage needed to take faltering leaps into the unknown. Whether it is a new country, a new love or a new part of yourself. Take a breath, a deep one, and go.
"It's poetic, melancholy, hopeful, and stayed with me while I was reading it, and after I was finished." -- Claire, advance reader
Note: US English edition]