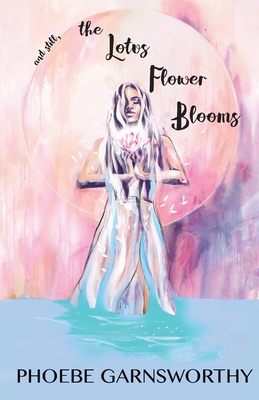 and still, the Lotus Flower Blooms
the spiritual soul's path
Paperback

* Individual store prices may vary.
Other Editions of This Title:
Hardcover (12/1/2020)
Description
Every challenge, every heartache every pain is pushing you forward along the journey of your destiny. With each battle won against your own mind you are growing strength and freedom, you are aligning with the pathway of your Higher Self. And as you step bravely toward this pure version of yourself, you will become more confident, more empowered, and more at peace as you harness the magic of the Universe that surrounds you and nurture the love and passion of your eternal soul within. This spiritual poetry book explores the hardships we face throughout our life that provide us with the tools we need in order to survive. Like the lotus flower who grows through mud yet rises everyday to greet the sunshine without a slither of darkness upon its petals, you will too, move through your life with grace, resilience and beauty. And still, the Lotus Flower Blooms.
introduction.Every day we are submerged in the unknown and the only anchor in our day is our intuition, the belief that our Higher Self is guiding us on our path. We hold safety in this knowing. For here we can receive undeniable strength and unshakable confidence to pursue our dreams. But even though we hold our self-love close, there are moments of weaknesses, there are circumstances that break us down. We need to remember that this is all part of the process, our life is forever an inner journey of evolution. We are always being given an invitation to lean into the madness and grow our inner strength.We are like the lotus flower, and the hardships in our life reflect the mud amidst the water. The lotus flower will always emerge through the mud to rise and honor the sun, pure and perfect with not a scratch of dirt on its petals. And this is how we must look at our life - with a great sense of knowing that we, too, will rise. Even though we endure difficult times, these experiences only assist in our journey of personal growth. And so despite the mud that could potentially taint our soul, despite the opposing challenges that can cause great suffering, despite the power of our own mind sometimes tricking us down into misery. We will rise again as the beautiful and pure loving light energy that we are.And still, the lotus flower blooms.
I see you
You. Beautiful, delicate, graceful you.Stop hiding your gifts to the world.Stop thinking that life is going against you.Don't you know how divinely guided you are?How this world is happening for you, not to you?That everything happens for a reason?Yes, it's hard to know why, and it's hard to continue having patience.But stay strong, stay balanced, and level headed.because everything that you want is coming.And all the beauty in the world will be yours, when the alignment is right.
Phoebe Garnsworthy, 9780648839613, 166pp.
Publication Date: May 1, 2020